My Story
Stacie McClam is an educator, author, and filmmaker.  She is the founder of School Dismissed LLC, a film production company that bridges education, film, and law.  Her films inspire rage for systemic change.  Stacie was the host of Teacher Talks on TRIBE Family Channel for 3 seasons.
As a teacher with 10 years experience in various elementary schools in Washington, D.C., Denver, Los Angeles County, and abroad in Japan and Kuwait, Stacie noticed a pattern over the years that many young students experienced trauma.  In fact, some school environments retraumatized students and the level of trauma was intensified.  As a result, the trauma spread to her. In her pursuit to make the education system better and to bridge education and the law for education justice, she proceeded to attend law school.
However, after graduating from law school, Stacie noticed that it took too long to change policy and returned to the classroom for 8 more years. In 2018, she resigned from the teaching profession as she believes she can better serve students outside of the classroom by exposing the realities that occur inside schools involving mental health, childhood trauma, and the secondary traumatic stress that some teachers endure.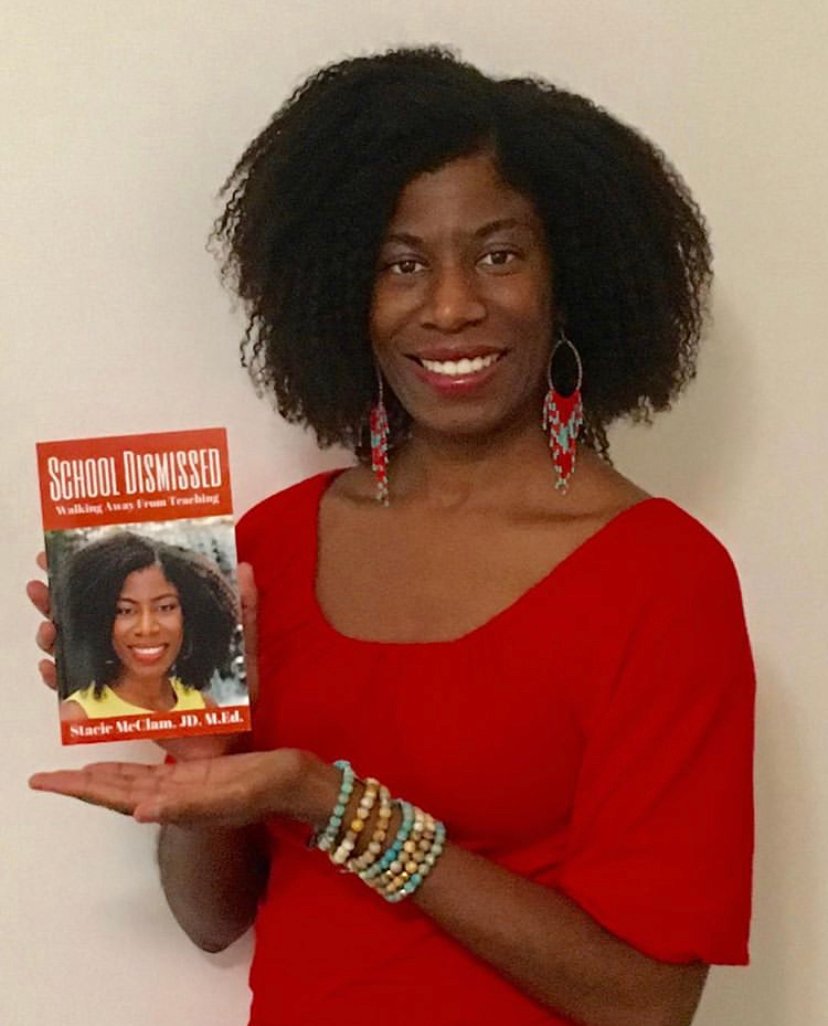 school dismissed
Why a Book?
Stacie wrote a book entitled, School Dismissed: Walking Away From Teaching, where she describes why she left the teaching profession. The book raises awareness about the trauma that students and teachers experience at school. In the book, Stacie shares some of the challenges that she faced during her teaching career. Stacie was also inspired to start creating films regarding education issues, and she is in production for her first documentary feature film. Stacie has written 3 short films and directed 2 of them.  Her goal is to create films about educational issues bridging education, law, and film. Additionally, Stacie boldly speaks to gain more exposure to education issues and to strengthen her new filmmaking career.
don't miss stacie
As Heard On
education justice
Stacie McClam
Stacie graduated from the University of California at Berkeley, Howard University, and the University of Denver Sturm College of Law.  She wants to be known as someone who is proactive about education justice and who told the truth about public education in the United States.  Stacie's mission is to hold leaders accountable to teachers, students, and families.